The Islands Club Amenities
AT THE ISLANDS CLUB - WE'VE GOT YOU COVERED
BBQ Grill
All our ground floor condos are equipped with a propane grill. Second and third floor condos have the option of a charcoal grill on the beach area.
Baby Sitting
Baby Sitting Services available by contacting the Front Office.
Business Centre
Although The Islands Club does not have a business centre for our guests to use, copying, printing and scanning are available from the Front Office for a fee during office hours. Additionally, we are more than happy to assist with the printing of boarding passes or booking confirmations at no charge.
Chaise Lounges
Lounge chairs are available for our guests and owners on the beach; there is plenty so no need to leave your towels on the chairs to "reserve" them. For environmental reasons, it is prohibited to put our chairs in the sea, at the end of the day, please be sure to return the chairs to their in-line position.
Chef Services/Catering
In condo chef services and catering can be arranged for any meal or occasion. Please contact the front office for details.
 Fitness Centre
Stay on top of your game even when you're on the road. Guests and owners alike enjoy our well equipped fitness center. The fitness centre is available 24/7, access is gained by your key received upon check-in; you are required to sign our "Sports Facilities" liability waiver when you receive the key. Use of the fitness center and the equipment is at your own risk. The Islands Club will not be held responsible for any injury incurred directly or indirectly from the use or misuse of this equipment.
High Chairs & Cribs
Upon making your reservations please let us know if you require the use of a high chair and/or crib. These are available upon request on a first request basis; we can also make arrangements for the rental of cribs if we do not have in-house. It is recommended you make the request when reserving your condo to ensure availability.
Housekeeping Service
Daily housekeeping service is provided between 9:00am and 4:00pm except on Sundays and public holidays in the Cayman Islands. All linens, including beach towels are provided.  In addition, each condo has its own washer/dryer for your convenience.
 Internet Connection
All units have their own COMPLIMENTARY wireless internet connection. Upon check-in you will receive the password affiliated with your unit.
Parking
Parking is available onsite and is complementary for our guests. Parking spaces are strictly for our owners and guests.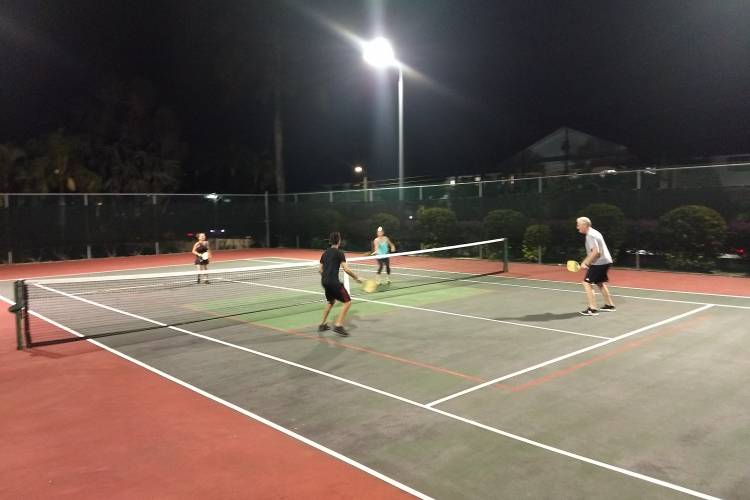 Pickleball
Our tennis courts are now dual use; paddles, balls and rule sheets for pickleball are available from the front office. The tennis net maybe adjusted to 34" for pickleball play. Red lines outline the pickleball playing areas; lighter green is the non-volley areas.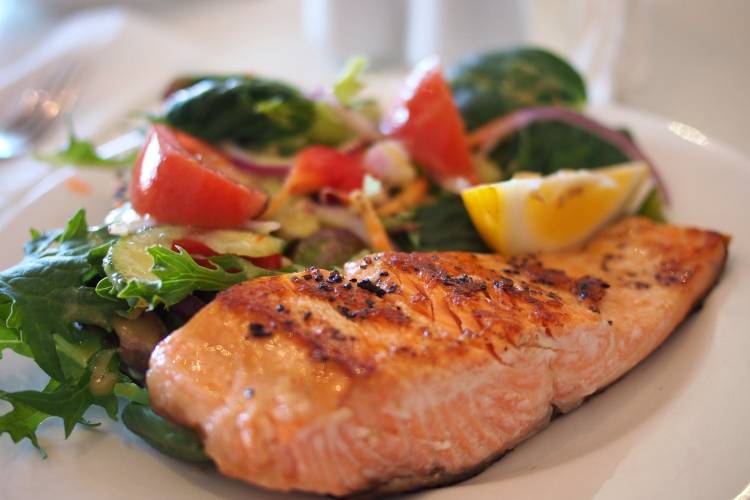 Restaurants
The Islands Club does not have a restaurant on-site however there are many restaurants located within walking distance from our property. The closest ones are Luca, Ragazzi, Hemmingways, Tahu, Gino's (for take away), Canton, Copper Falls and Casa 43 and Lauren's Café. Additional options are just a short distance away and you can enjoy a longer walk, take the public bus or taxi. See our "Restaurants" page for additional options.
Safes
Each unit is equipped with a safe that is either opened/locked by a key or self-programmed. Please follow the instructions for creating your own pass-code or contact the management office if you have any questions.
Tennis
At The Islands Club you can enjoy tennis on our court located in the front of the property next to the recreation/fitness centre. There are lights available for you to enjoy a night game. Reservations are not taken for use of the court; it is used on first-come first-serve basis. Tennis rackets and balls in adult and children sizes are available in the fitness centre. Lessons may be facilitated on the court using providers available on the island. Please check with the office for more information and assistance.
Telephone
ALL local calls are complimentary from your unit while staying with us.     Local Calls: 7 digit phone number
International Calls: Most Condos allow free long distance calls to the US and Canada.
Television
Each unit is equipped with LCD or plasma TV's, located in the living room and in most units all bedrooms have a TV each with Cable connection.  Your TV will have 2 remote controls; one for the cable and the other for the TV. We understand that some of these sets are challenging to use at first and welcome you contacting the office for a team member to assist you with using the equipment.