Grand Cayman Attractions
Top Things To Do In The Cayman Islands
There are Attractions in Grand Cayman to suit all tastes.
Swim with Stingrays at the world famous Stingray City, say hello to turtles, and discover a breathtaking world underwater.
View exhibits from throughout history at the National Gallery of the Cayman Islands, visit Pedro St. James, and The Botanic Park or just relax to the max on the stunning Seven Mile Beach. Or why not get pampered to perfection at Cayman's five-star spas.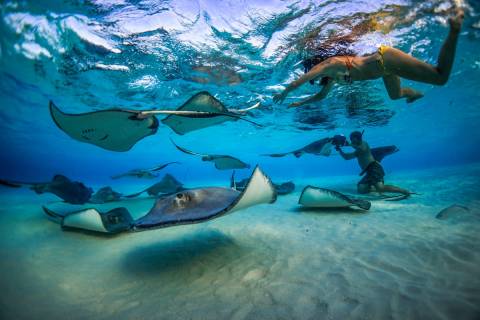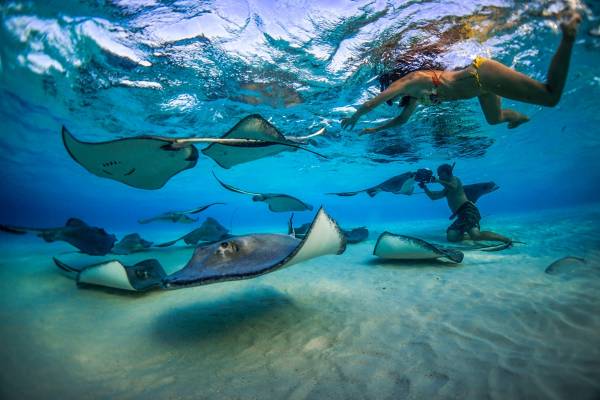 Stingray City 
One of the more unusual highlights of a trip to Cayman is the chance to snorkel Stingray City. Cozy up to one of the planet's most fascinating creatures - the Southern stingray. The water is shallow and crystal clear, making it suitable for everyone.
History has it that returning fishermen would stop here to clean their catch. The castoffs soon attracted these loveable creatures and today the sand bar has become a favorite stop-off as they cruise the ocean floor.
Stingray City is located in waist high water on the North Sound Sand Bar. Tour operators and private charters depart daily from several different areas around the island including Camana Bay and the Cayman Islands Yacht Club. Check out www.thebeach.com/things-to-do-cayman/stingray-city#stingray_city_tours for some approved Stingray City Tour operators.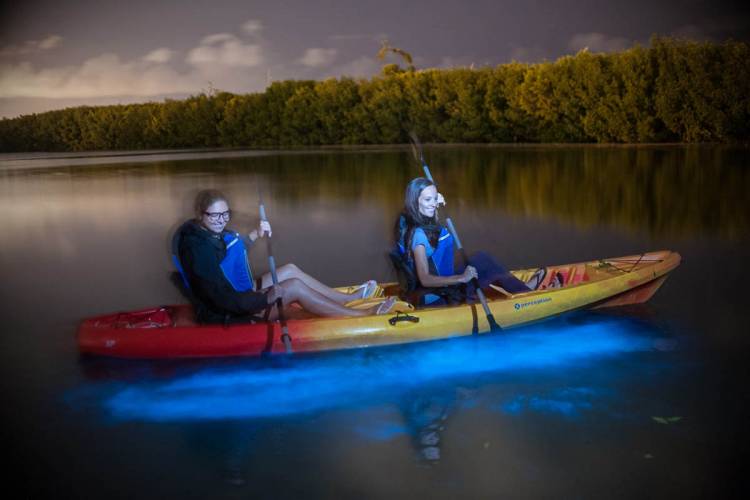 Bioluminescence
Experience Cayman's best bio bay tour with Cayman Kayaks. 
Learn about bioluminescent plankton, tour information, location, details and more from their website www.caymankayaks.com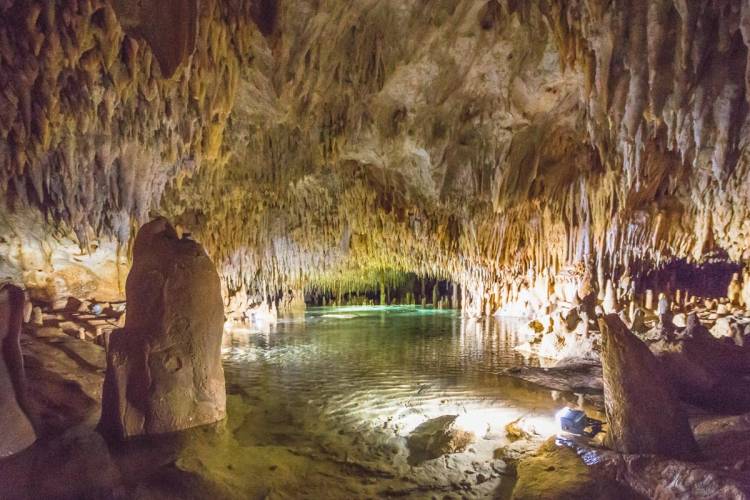 Cayman Crystal Caves
Let your local guide introduce you to the amazing world of Cayman's hidden caves.
Spending approximately 2 hours walking this prehistoric nature reserve, investigating ancient cave formations and rare geological phenomena, this is a great option for families with younger members, large groups, or team building.
Cayman Crystal Caves is a world class attraction and promises to give you an experience you won't forget. Visit their website for additional information www.caymancrystalcaves.com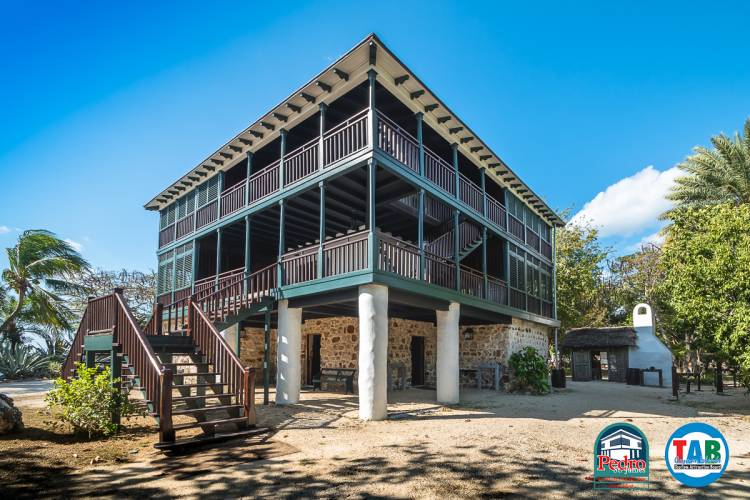 Pedro St. James
Experience the history and heritage of Cayman at Pedro St James National Historic Site. Known locally as 'Pedro Castle', this Great House is the oldest surviving stone structure in the Cayman Islands. A 3D multi-sensory movie will transport you back in time, followed by a guided tour and a local rum tasting at the Outpost Bar.
Explore the rooms, see 18th century artifacts and learn about the history, pirate raids, tragedy, triumph and political reformation surrounding this great house. Visit their website www.pedrostjames.ky for additional information.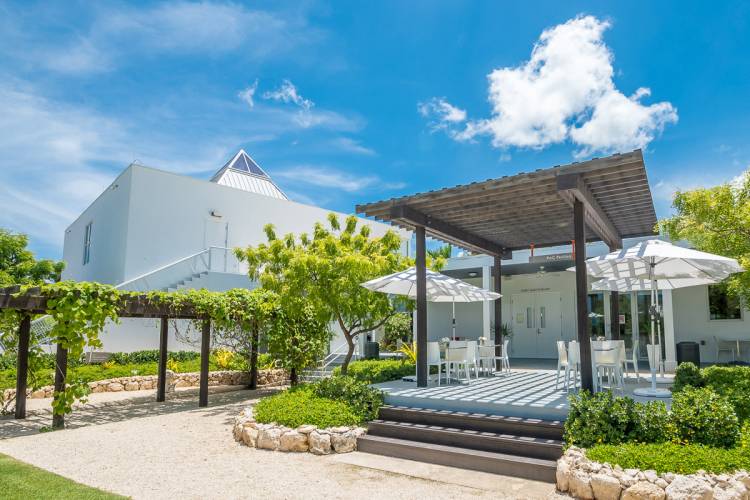 The National Gallery Of The Cayman Islands
The National Gallery of the Cayman Islands houses the National Collection of Cayman Islands Art displaying work from the Cayman Islands National Museum and the Cayman National Cultural Foundation.
Established in 1996, The National Gallery of the Cayman Islands currently houses the largest collection of Caymanian art. The state of the art facility includes exhibition areas, an artist's studio, a library and auditorium.
Perhaps most importantly, the stories from within are a reflection of Cayman's history, values and vision. www.nationalgallery.org.ky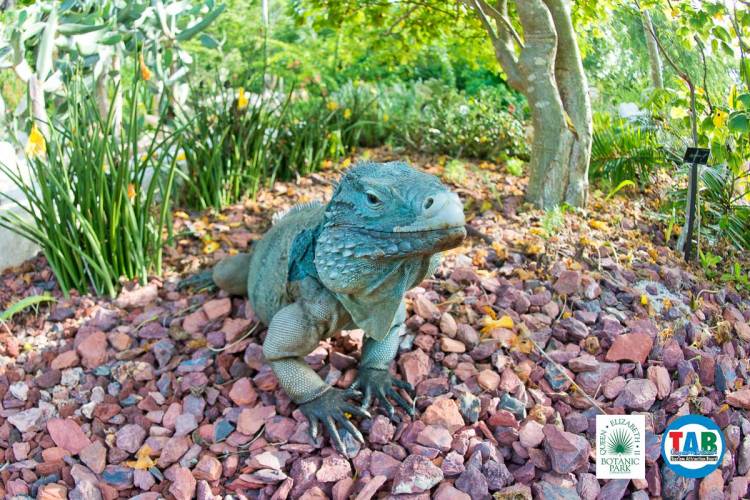 Queen Elizabeth II Botanic Park 
Enjoy the peaceful surroundings of this 65-acre nature preserve. See a fantastic display of diversity in endemic tropical plants, herbs, flowers, wetlands and wildlife.
The traditional Caymanian cottage and medicinal garden are not to be missed. The park is also home to the Blue Iguana Recovery Programme and is the only place in the world where you can see these remarkable creatures. www.botanic-park.ky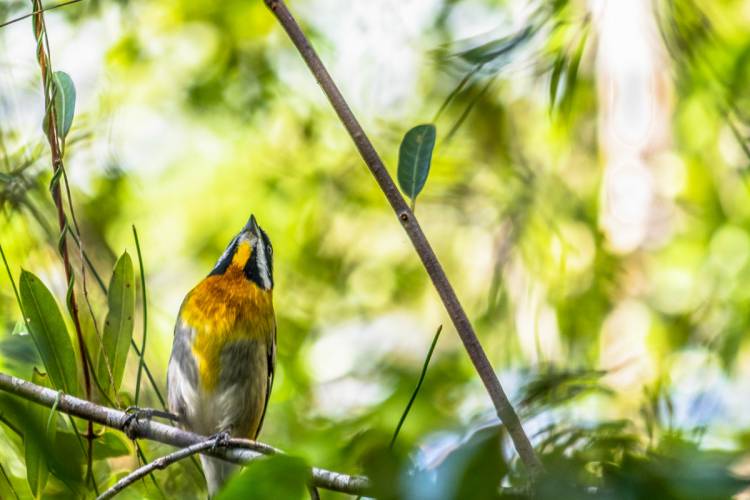 The Mastic Trail 
The National Trust Mastic Trail is one of Cayman's top attractions and a great thing to do. Home to the largest area of old growth dry forest remaining in Cayman, The Mastic Trail is a 2.3 mile walk through dense woodland and pockets of savannah. The area protects the last remaining subtropical dry forest, which in recent years has been the target of major deforestation in other parts of the West Indies.
Through a combination of donations and purchases, 834 acres is currently under the care and management of the National Trust, the combination of which forms the Mastic Reserve. Located on Frank Sound Road, the Mastic Trail is a must do in the Cayman Islands. Pack sturdy shoes, plenty of water and your camera.  www.nationaltrust.org.ky/mastic-trail-tour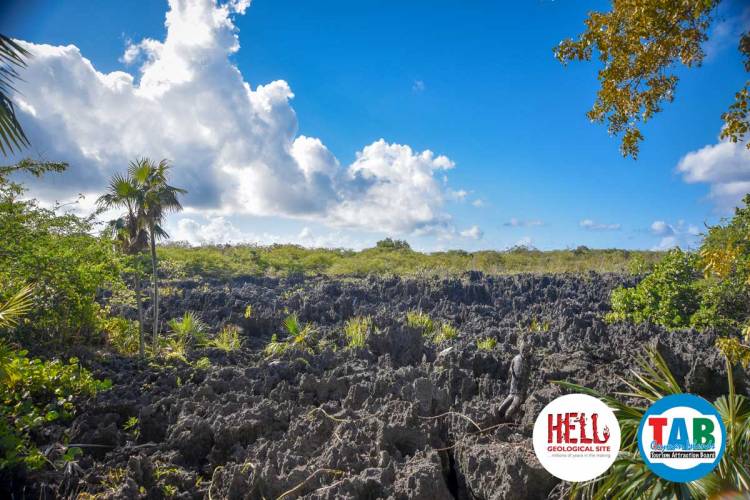 Hell - Grand Cayman
Located in the district of West Bay on Grand Cayman and roughly a 10 minutes taxi ride from George Town, Hell is a unique, geological wonder of rugged blackened limestone, estimated to be 10 to 15 million years old.
Visitors have been flocking here for decades, for bragging rights that they have "been to Hell and back".
The jagged formations are a result of millions of years of geological evolution, representing a time in the Cayman Islands when the sea level was higher, coral was king, and man was nowhere to be seen. www.thebeach.com/things-to-do-cayman/hell-cayman-islands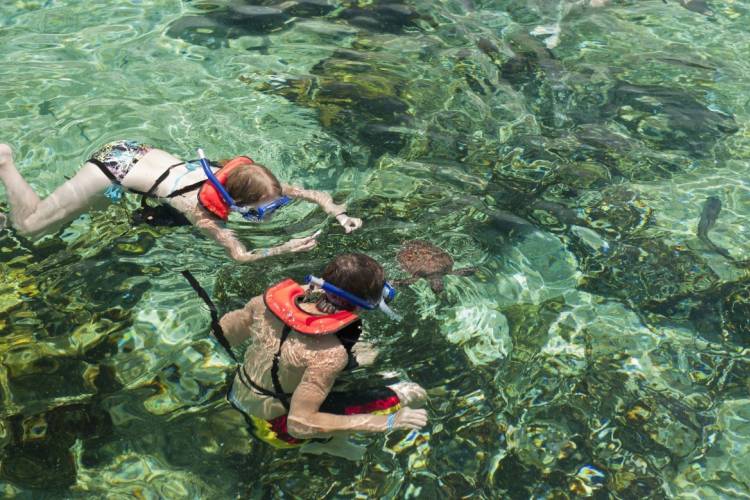 Cayman Turtle Centre  
Cayman's largest land-based attraction, Cayman Turtle Centre: Island Wildlife Encounter hosts more than 500,000 visitors each year.
Educational, cultural and entertainment programmes are consistently being created and updated to enhance the experience that can only be found at this world renowned attraction. So much to do!
Here you can swim with turtles and other colorful marine life in the Turtle Lagoon, take a ride on the Turtle Twister waterslide, walk down a historic Cayman Street and visit exotic birds in the Caribbean Aviary. Along with all this you can even meet/touch the turtles!!! 
Turtle encounters - The Green's Breeding Pond; Turtle Touch Tanks & Wading Pools; Turtle Hatchery
Wild caribbean - Caribbean Free-Flight Aviary; Smiley the Saltwater Crocodile
Aquatic adventures - Turtle Lagoon; Breaker's Lagoon & The Turtle Twister Water Slide; Predator Reef
Nature and culture explorations - The Nature Trail; Cayman Street; Education Centre; Splash Gift Shop
For additional information visit them at www.turtle.ky